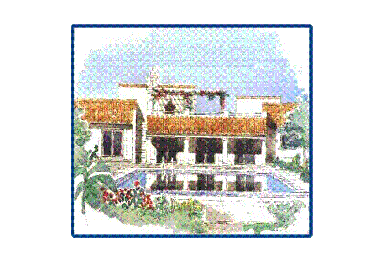 Yes, we DO live in a Mediterranean Paradise!!!
FREE Travel Tips!!!
If you are planning a trip to the sunny southern province of Portugal, and are thinking of stopping in Lagos, we'd be more than happy to give you some advice, as far as accomodation, restaurants, etc., within your budget and tastes!
Contact us if you're at all curious about Portugal and/or travelling or settling here- We've been here ages and would love to share our experiences with you.
E-mail us at: kenros@netc.pt
Beco da Igreja, n.4, Barao de S. Joao,
8600-013 Lagos, Algarve
Portugal
Telf.: 282 688210 or 914122519
Thanks for stopping by, and PLEASE sign our Guestbook:


View My Guestbook
Sign My Guestbook


A GUIDE TO GOOD TIMES Dining out tonight in Lagos? Here are some links to some of our current favourite bars and restaurants:
It's kinda like 'Cheers', but you air-guitar more...

Lovely posh dining nestled in the hills outside Lagos. Go at least once. I mean it.

Snacks, booze, tunes, sand; what more could you ask for? Chill out to the rhythm of the waves on gorgeous Meia Praia Beach. Hmm..Link doesn't seem to be working. If anyone's got the new URL, e-mail me, please.

Gorgeous ambience, international menu with many vegetarian choices. Live music Tuesdays (seasonal). 13 kms away from Lagos, but DEFINITELY worth the drive!

E-mail here in order to suggest an addition to this list.

A directory of Portugeuse websites in English.


ACCOMMODATION NEWS:
5-BED/4 BATH LUXURY VILLA FOR SALE
In Praia da Luz.
2-BED & 1-BED VILLAGE TOWNHOUSES FOR SALE
New development just outside Lagos, with shared pool.
for detailed information.


Auction snipe and win more items.




--- At Small Brown Dog Enterprises we offer the following Architectural & Building services:


1. Professional help and advice in locating suitable building land and in classifying construction viability parameters.


2. Project feasibility (and development) studies.


3. Preliminary designs, sketches, and cost estimates for client approval.


4. Final designs, details, and materials specifications for client approval.


5. Submission of detailed drawings for Camara approval and building licence issue.


6. Detailed programme of construction works and final quotation for client approval.


7. Architectural and engineering supervision throughout all stages of construction.


8. Issue of habitation certificates and all other necessary approvals.


We can also offer independent professional services in the following fields:


A. Graphic Design
B. Interior Design and Furnishing
C. IT Management and Web Page Construction
D. Holiday and Long-Term Villa and Apartment Rental
E. Property Valuation and Purchase


About the architect...CLICK HERE
See a slideshow of villa designs:HERE
Visit our gallery of current project and planning layouts: CLICK HERE


---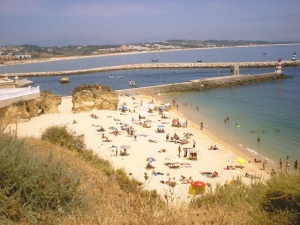 LINKS- For Lagos and the Surrounding Area
The previous list of links was becoming a bit unkempt, so we've reorganized them recently; CLICK HERE if you're looking for accommodation, general info, or on-line magazines featuring the Algarve.
PLEASE don't leave without signing our
Tell us all about your Lagos plans/experiences.